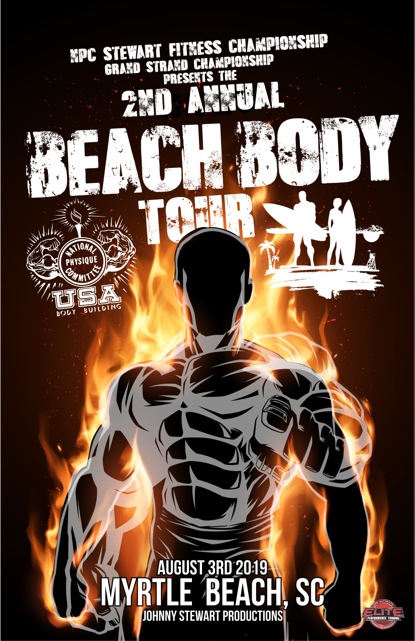 August 3, 2019
Myrtle Beach Convention Center
Stewart Fitness Presents:
The 2nd Annual Beach Body Tour
Show details coming soon!
Check back often for updates.
SPONSORSHIP INFO
Become an official sponsor of the 2019 Stewart Fitness Championships.
STEWART FITNESS CHAMPIONSHIPS
See registration form for eligibility details.
GRAND STRAND CHAMPIONSHIPS
Closed to only residents, with valid ID, of Horry & Georgetown Counties. The Grand Strand Championships is a non-sanctioned, non-qualifier division.